Portfolio
San Diego Media is a proud partner with the following. Ranging from small to large retailers and B2B sites, each one has benefited from being part of the San Diego Media family of clients.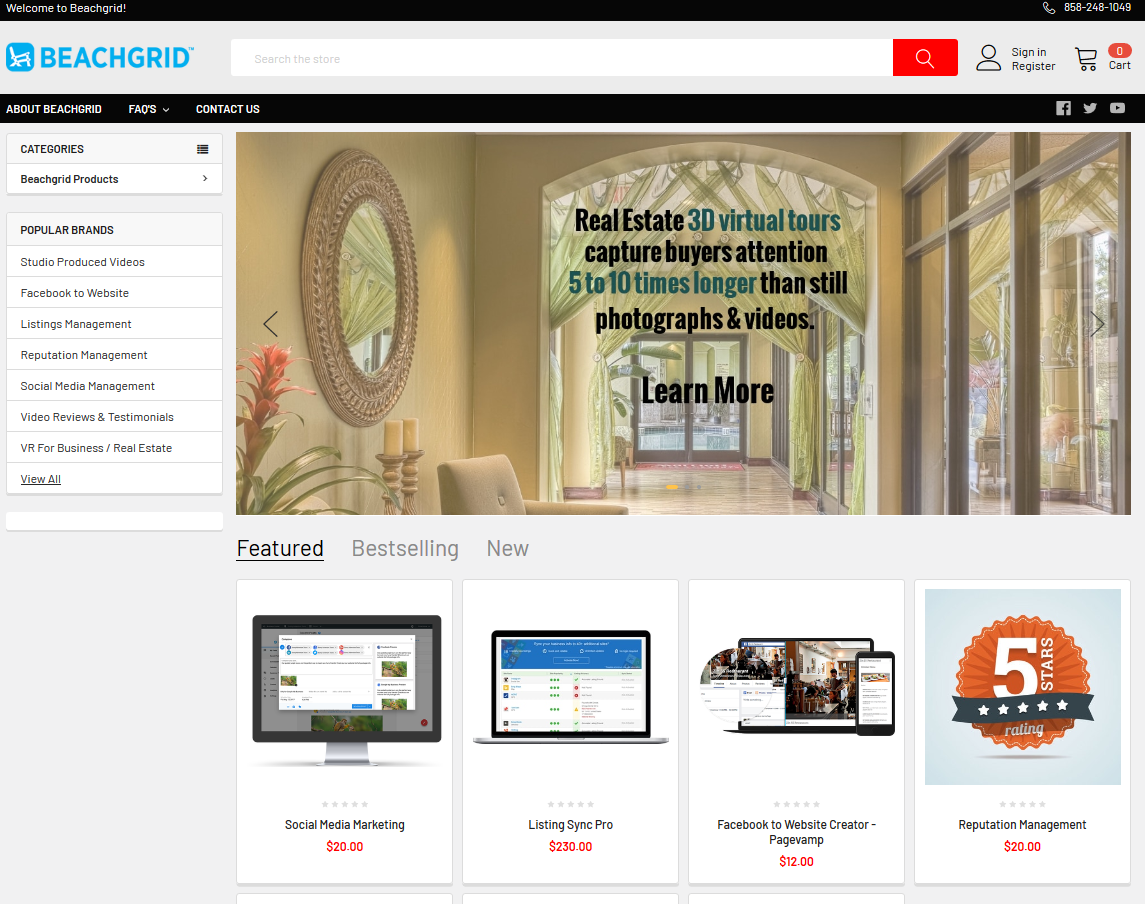 Beachgrid
Beachgrid supplies businesses with affordable professional product offerings such as studio produced videos to introduce your company to the world, news release videos, 3D virtual immersive tours for real estate, commercial construction, resorts, and more. Video testimonial aggregation-hosting and management, social media management and reputation management tools.

Nalpak
San Diego Media's solution was to make Nalpak a single-source destination for content, product information and community as well as to co-brand Nalpak's offerings and market them to specific market segments, giving customers the information and choices to purchase the product that best suits their needs.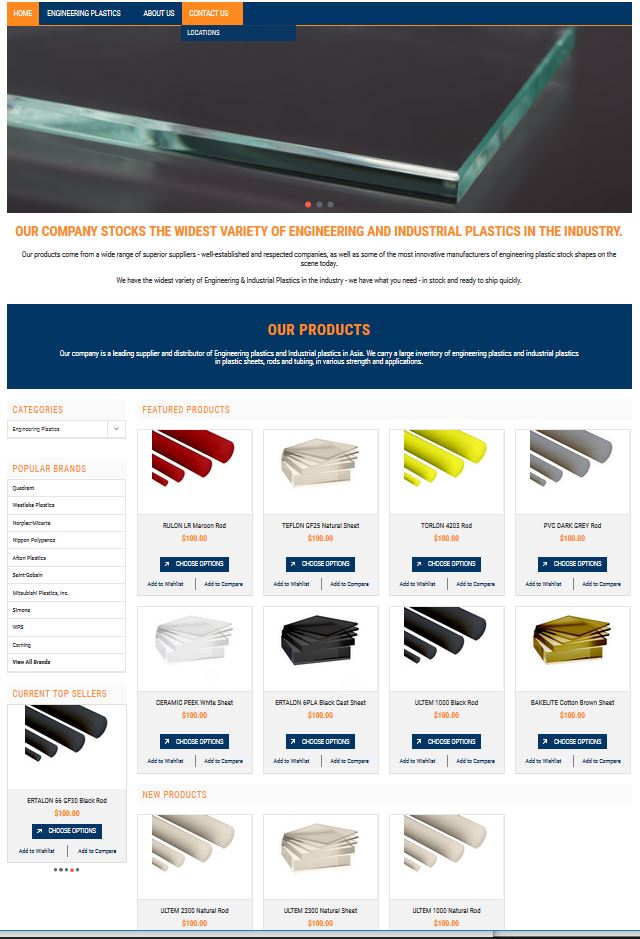 Test Demo Store
Is a demo store that we built based on a plastics company that has specific sized cut industrial plastics.
http://www.sdmdemo450.mybigcommerce.com
Columbia River Knife & Tool
Utilizing the features of MaxEXP, Columbia River Knife & Tool has an attractive, informative and easy-to-use/manage eCommerce website that delivers results for their company, customers and dealers. The amount of traffic coming to the Columbia River Knife & Tool website increased almost immediately due to MaxEXP's search engine optimized URLs and web pages.
Gourmet Settings
San Diego Media worked with Gourmet Settings to develop the first MaxEXP site with comprehensive Canadian eCommerce support. To support the Canadian online marketplace, enhancements to MaxEXP included integration with two UPS modules to support the company's Canadian and U.S. fulfillment houses, as well as integrating Canadian sales tax and province data into the checkout process.
DeSantis Gunhide
DeSantis Gunhide came to San Diego Media with a unique opportunity. With myriad holster combinations, they were suffering from an inflexible, unstable platform with way too much down-time for the site. We engineered a Selection Tool which built orders based on their customer's needs and choices.
Moteng NA
San Diego Media customized MaxEXP to create a new B2B site that would enhance the Moteng brand, streamline the shopping experience and drive potential customers to sign up to become a Moteng reseller. The new site features many enhancements including custom ordering tools, digital wallets, list management, and sophisticated product filtering and sorting.
digPETS
As the nation's largest wholesaler-only distributor of specialty pet products, digPETS required an exceptional B2B eCommerce experience for its customers that would seamlessly integrate with Quickbooks. The site must support a large number of SKUs (over 25,000 and growing) and an extensive array of pet product categories; and it must be easy to manage.
Seki Edge
For over 60 years, Seki Edge's mission has been to provide innovative and high-quality professional beauty implements that make a significant 'difference' for beauty professionals. The legacy site was not integrated with their ERP, and did not offer flexible and potent online marketing tools and capabilities.
Hustle Paintball
Hustle Paintball faced numerous challenges with its former e-commerce provider. It was next to impossible to get anything customized, and a serious lack of flexibility in design and marketing was stifling the effective merchandising of paintball products, slowing sales and growth.
COMMAND Gear, a division of ACK, is the nation's largest distributor of public safety and personal protection products to stocking dealers. Products from the most elite manufacturers to value oriented items for the budget minded.