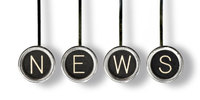 At San Diego Media, we are committed to helping your eCommerce business grow. Though most of the time our blog provides specific tips and information, occasionally we write about important goings-on in the eCommerce and tech industries at large.
This week, we'll focus on who has partnered with whom, what you can expect from your devices in the near future and remember the actress who played Judy Jetson on the popular cartoon "The Jetsons."
Editor's Note: We at San Diego Media were deeply saddened to learn of the tragedy in Orlando earlier this week in which 49 innocent people lost their lives. Though this was a national tragedy, the pain will of course be most deeply felt by the victims and their families. Our thoughts and prayers go out to them, not only in the immediate aftermath but also in the difficult months and years ahead. As Americans, we will stand united.
Microsoft Acquires LinkedIn
In the largest acquisition in history, Microsoft bought LinkedIn Corp. for $26.2 billion this week. The move, which looks to revitalize the software company's offerings, comes as part of an effort to re-strengthen Microsoft's status as a tech titan by ushering in a technology revolution wherein office tools interconnect with social networks.
As CEO Satya Nadella explained on Monday, "It's really the coming together of the professional cloud and the professional network."
Whether the acquisition and consequent merging of software will be enough to bolster two companies that have saturated their markets is yet to be seen, however.
Apple Sets Eyes on App Developers
With a lack of growth in sales and stiffened competition, Apple is introducing some major change to its software and policies. In the coming months, users can expect a revamped Apple Music app, an easier login process and better sharing across devices.
Additionally, app developers will now have access to what some consider to be the apples of Apple's eye: Siri and iMessage. For example, users will be able to use the voice command feature with third-party apps and also open these apps in iMessage. The changes signify a significant change in attitude, as Apple has restricted app developers more so than its rival Android up to date.
Apple also has a message for the online shopping industry: The Silicon-based company is setting its sights on becoming a major force in global eCommerce. This includes bringing Apple Pay to online retailers so that customers will be able to authorize purchases with a thumbprint, certainly simplifying the shopping experience. That said, Apple Pay, which is currently only available for apps and brick-and-mortar stores, has so far received a lackluster response from the public.
Losing Judy Jetson
Janet Waldo, who voiced Judy Jetson on the popular futuristic cartoon "The Jetsons," passed away on Sunday at her home in Encino, Calif. She was 96. A friend stated the cause of death was an inoperable brain tumor. Ms. Waldo also had roles on "I Love Lucy" and "The Flinstones." She is survived by a sister, two children and two grandchildren.
Recent Posts
Kevin Hopkins February 15, 2019 Real Estate's New (Virtual) Reality Anyone who has pl …

It's a social media obsessed world, and customers are not afraid to voice their opinions to their mi …

A few years ago, "Millennial" was just another term for "teenager," nothing less, nothing more. Toda …